CO2 concentration is not only detrimental to the atmosphere but also for oceans. More CO2 in the atmosphere means more CO2 will be absorbed in ocean water. Oceans take up ~31% of total anthropogenic CO2 emissions whereas 45% remains in the atmosphere and 24% is absorbed by the land. This increased carbon dioxide concentration results in ocean acidification. Ocean acidification, paired up with other climate impacts like warming waters, deoxygenation, melting ice, and coastal erosion, pose real threats to the survival of many marine species. Ocean acidification results in the reduction of carbonate ions. Clams, mussels, crabs, corals, and other sea life rely on carbonate ions to grow their shells and thrive. Coastal and marine ecosystems are under tremendous stress from climate change. Moreover when the warming of the upper ocean happens, stratification of the ocean results. It means oxygen has more resistance penetrating into the ocean. And that is called the de-oxygenation whereas sea life needs oxygen.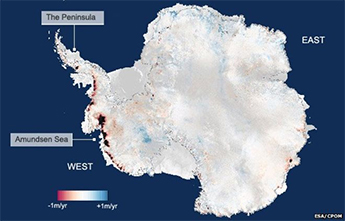 Another horrifying impact of global warming is the melting of ice and the rise in sea levels. When temperatures rise and ice melts, more water flows to the seas from glaciers and ice caps, and ocean water warms and expands in volume. This combination of effects has played a major role in raising the average global sea level between four and eight inches in the past hundred years. A continuation or acceleration of that trend has the potential to cause striking changes in the world's coastlines. Melting sea ice also changes the Earth albedo a darker planet absorbs even more heat, which melts more ice.


It is the fact that even though it's a global problem, individuals can have an impact and drive change. Everybody needs to reduce his little bit of emission, and eventually, it adds up to a large decrease. In order to reduce emissions at personal level we need to consume less meat, milk, cheese and butter; eat locally sourced seasonal food; waste less; insulate homes; use a washing line instead of a tumble dryer; drive electric cars, walk or cycle; take trains and buses instead of planes; demand low carbon in consumer products.